Sac Open Studios
september 9th–10th & 16th–17th
10a-5p
Verge Center for the Arts is excited to present the 12th annual Sac Open Studios, a free, self-guided open studio tour across two weekends in September! Sac Open Studios includes artist studios, a preview exhibition at Verge and select events.

Are you a Sacramento artist?
Tour Dates: Saturday-Sunday, September 9-10 & 16-17, 2017
Tour Hours: 10:00 am-5:00 pm
Tour Boundaries: Sacramento County (See map below).


The tour is divided into two weekends.
Weekend 1: West of Business 80/Highway 99
Weekend 2: East of Business 80/Highway 99

Registration Deadlines
Member Registration $85: March 31-April 14
Regular Registration $110: April 15-May 31
Late Registration $135: June 1-5
Artist Workshops
How to Photograph Your Artwork: May 31 and June 3, 1-3 PM
Get Them to Your Studio: How to Have an Amazing Art Sale: June 7, 6-8 PM
Events
Sac Open Studios Guide Release and Yard Sign Pick-up: First Friday, August 4, 6-9 PM
Preview Exhibition Artwork Drop-off: August 11-12
Preview Exhibition: September 7-30
Preview Exhibition Opening and Sac Open Studios Launch Party: September 7, 6-9 PM
Preview Exhibition Artwork Pick-up: October 1-2
Post-Event Mixer: October 4


Official Participation in Sac Open Studios and event promotion
Exhibition Opportunities
Eligibility to participate in the

Sac Open Studios Preview Exhibition

  on display at Verge September 7-30
Chance to be selected as the cover artist of the Sac Open Studios Guide. The winning artist will receive a solo exhibition at WAL Public Market the month of September
Additional chance to be selected from the Preview Exhibition for space in the window display at University Art the month of September
Discounts to Blick Art Materials and other local businesses
New and diverse audience for your art!
Admission to two workshops
Offered at two different times: Wednesday, May 31, 1-3 PM or Saturday, June 3, 1-3 PM
Verge Center for the Arts
Instructor Diana Jahns will demonstrate simple and effective techniques for artists photographing their work at home or in the studio. Artists are encouraged to bring their camera if they have one. Expensive or professional cameras are not required. Cameras functions and lighting techniques will be discussed. Participants will be able to ask questions at any time during the demonstrations. This workshop is designed to help you make the most of your present camera and help you apply to exhibition opportunities.
Click here for the full workshop description.
Wednesday, June 7, 6-8 PM
Verge Center for the Arts
Are you ready to leverage Sac Open Studios to get more eyes on your artwork, drive traffic to your website, and build your community of fans, supporters, and peers, all while having fun?
If yes, join Sac Open Studios volunteer and artist, Kate Farrall for this workshop to sharpen your plan and to say hello to fellow artists right here in your own community. The workshop is great for returning Sac Open Studio artists who'd like to get inspired and have a refresher on what to do as well as for artists who are opening their studios for the first time.
Click here for the full workshop description.
Art of Toys
Blick
Burnett & Sons
Davis Art Center
http://www.davisartscenter.org
Elliot Fouts Gallery
http://efgallery.com
City Grafix
http://citygrafix.net
John Fortes
http://www.johnyoyogifortes.com
Justina Martino
Kennedy Leavitt
http://www.kennadayleavitt.com
Lisa Barrier
https://www.golyon.com/find-an-agent/info/lisa_barrier
Lob Instagon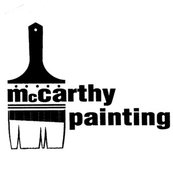 McCarthy Paints
Phillip Cunningham
Primetime Boxing
http://www.primetimeboxing.com
R Street Corridor
Sacramento State
SMAC
http://www.sacmetroarts.org
Sacramento Regional Community Foundation
http://www.sacregcf.org
Styrsky Insurance
http://teamsia.com
Uptown Studios
WAL – Warehouse Artist Loft
http://wal sacramento
WPM Gallery
http://walpublicmarket.com
57th Antique Row
Open Stidios